Many in the media have been getting very hot and bothered about the cancellation of games and awarding of seemingly arbitrary points and sounding various death knells over the tournament as a result. The frustration is understandable to a certain extent, but let's be honest, the tournament format was always a bit daft, with the top-seeded teams given a massively disproportionate advantage, and at the end of the day, the pool stage was only ever going to be about weeding out a couple of the weaker teams in advance of the main knockout event.
So bring it on I say. You can't beat a European rugby weekend, especially when, for the second time running, Connacht are involved in the tie of the round.
The most recent round of nil-nils is an awkward one to process when it comes to Connacht's chances. From the point of view of challenging for the upper reaches of the table, it's good news of sorts, with Toulouse and Bristol now denied the chance of a clean sweep of victories and thus potentially catchable, but if it all goes wrong and we want to pox our way through with what we've got, the extra points handed out to Scarlets and especially Wasps, could make life a bit tricky. Wasps were looking firmly in the rear-view mirror, with six points looking like a near impossible deficit to make up given they had trips to the Ernest Wallon and Thomond Park ahead of them, but now that they have picked up two free points, a win at home to Toulouse could draw them level with Connacht, though with the points difference advantage the way it is, they would need to pick up a bonus point somewhere to pull ahead.
So to the matter of what results would favour Connacht in the weekend's other games, well you're really asking two questions there. If Connacht beat Leicester and are thus in contention for a high placing, then of course we want the stronger teams to lose to make that more likely. On the other hand, if the Tigers win and we are potentially scrapping it out for the last spot or two, then some defeats at the basement end would provide some relief to the pressure on the trip to Paris.
It should be noted that, since the Round of Sixteen is now scheduled to go ahead on a home-and-away basis as planned and not cut to a single leg as potentially mooted, the importance of finishing in the top 4 has diminished since my last article. It's really just a matter of the ordering of the fixtures and who you play. A top 2 finish, and thus an eminently winnable two-legger and a home quarter-final would of course be lovely. It might be just out of reach but we can dream.
The difficulty of all this is that three of the games that may decide our fate will be played before our one, so your choice of who to shout for in those ones may depend on the extent of your ambitions. The battle of wits has begun!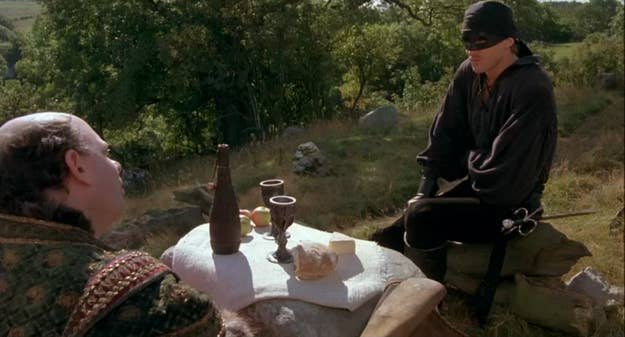 On Friday night Cardiff take on Harlequins. Since the artists formerly known as the Blues are six points adrift and still have to go to Toulouse, I decree it safe to egg them on. A few points off Quins wouldn't hurt and even if Cardiff do get the couple of wins somehow then fair play to them, they've been through a lot and were good entertainment on their two outings on terrestrial TV. Castres v Munster is a bit different. While Munster losing a few points would give us a chance of catching them, Castres are a bit too close for comfort. A win would put them level with Connacht and the points difference could be chipped away if things start to go wrong. We really should be confident of staying ahead of them either way, but those of a nervous disposition might gently encourage the neighbours to snuff out the lingering threat.
On Saturday over a pre-match calamari in Murty Rabbitt's, we might catch Toulouse's trip to Coventry. Without the surprise no-show away draw, we could have comfortably shouted for Wasps, now it's a little more nervy. They have a big points difference to make up so as long as they don't somehow get a try bonus, we can let them overcome the nine point handicap the bookies are giving. If Munster have done the job the night before, it's probably even safer for them to win. A draw would actually be ideal.
Once our game is over, the desired outcomes of the other games are more clear cut. If Connacht lose, we want Bristol to beat Stade, otherwise the Parisians could dump us out at home next week in a late show of enthusiasm for the new format. On the other hand if we're sitting pretty on ten points, we can cheer on next week's opponents in the post closing-time encounter, leaving us potentially a couple of points clear of both. It will most likely be all in vain though, nobody is really giving Stade a chance, so we might need to wait until next weekend for Scarlets to put it up to the Bears.
And finally to Sunday, when Scarlets make their belated tournament bow. If we win, it's not really important, as neither of them will be a serious threat in that case, but if we are licking our wounds after a defeat, then a Scarlets win is probably better. I can't see Bordeaux winning away to Leicester the following week, so a defeat would be the end of them, whereas if they win, they go ahead of Connacht but Scarlets could still catch us with a win at home to Bristol on the last weekend. A home win is more likely though and if that happens it is important that Scarlets don't get a losing bonus point. In fact, even though it's better Scarlets win, if they do lose, then the more they lose by the better.
And so that concludes the latest round of spectacular over-analysis.
In summary:
Friday
Cardiff v Harlequins 20:00 – Home win please.
Castres v Munster 20:00 – Munster for safety, Castres for glory
Saturday
Wasps v Toulouse 13:00 – Ideally a draw. Or Wasps without a try bonus, especially if Munster have won. Toulouse if you're a pessimist.
Bristol v Stade Francais 20:00 – Stade if Connacht have just won. Bristol if we've lost.
Sunday
Bordeaux v Scarlets – If we beat Leicester, no matter. If not then either a Scarlets win or a heavy defeat. LBP bad.